SeeSnake CS6Pak

Support

Download Manual
The RIDGID® SeeSnake® CS6Pak is a compact, portable digital reporting monitor which you can use for basic pipe inspections or, when a USB drive is inserted, for advanced inspections using its built-in reporting capabilities. With the CS6Pak, you can deliver a USB drive containing a professional, automatically generated inspection report to your customer, meaning you can deliver impressive reports without having to load media and edit jobs as a secondary step.
The CS6Pak is compatible with all SeeSnake camera reels, and conveniently docks onto the SeeSnake Compact2 for viewing ease, quick setup, and transport.
Included with your CS6Pak is the free HQ Software. Edit your job recording in HQ and generate customized reports featuring videos and photos of your inspection. You can distribute reports via print, email, digital upload, or DVD.
Ready for an upgrade? Learn about the CS6x Pak Wi-Fi enabled monitor.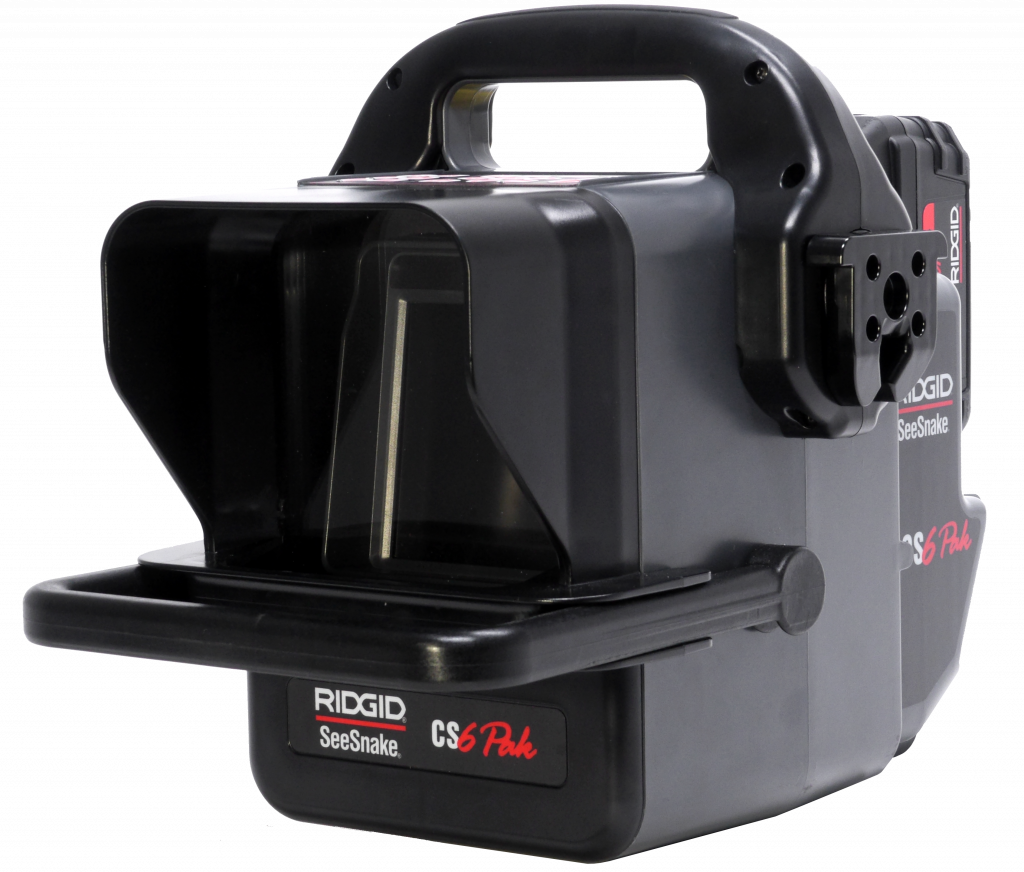 Learn how to record Autolog video, a compressed video format that leaves you more room for additional media.
How to save default inspector information to a RIDGID SeeSnake inspection monitor so you can quickly add it to reports.
How to enter custom text that displays on a SeeSnake monitor screen and captured media.
How to quickly create and distribute inspection reports while on the job with a RIDGID SeeSnake monitor.
How to locate the path of a pipe by line tracing the push cable using a SeeSnake camera reel and monitor.