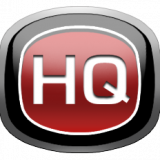 Allow HQ access to cameras
A windows 10 update may have caused some HQ users to no longer have access to cameras, like a Ridgid camera reel plugged into an LT1000.
Follow the steps below to allow HQ access to cameras.
Steps
In Windows 10, open Windows Settings.
Click on Privacy.
Click on Camera.
Make sure camera access for this device is set to on.
Turn on the Allow apps to access your camera toggle switch.
You can also do the same steps for microphone access in the Windows settings.
A restart of HQ or your computer may be needed for the changes to be recognized.