Components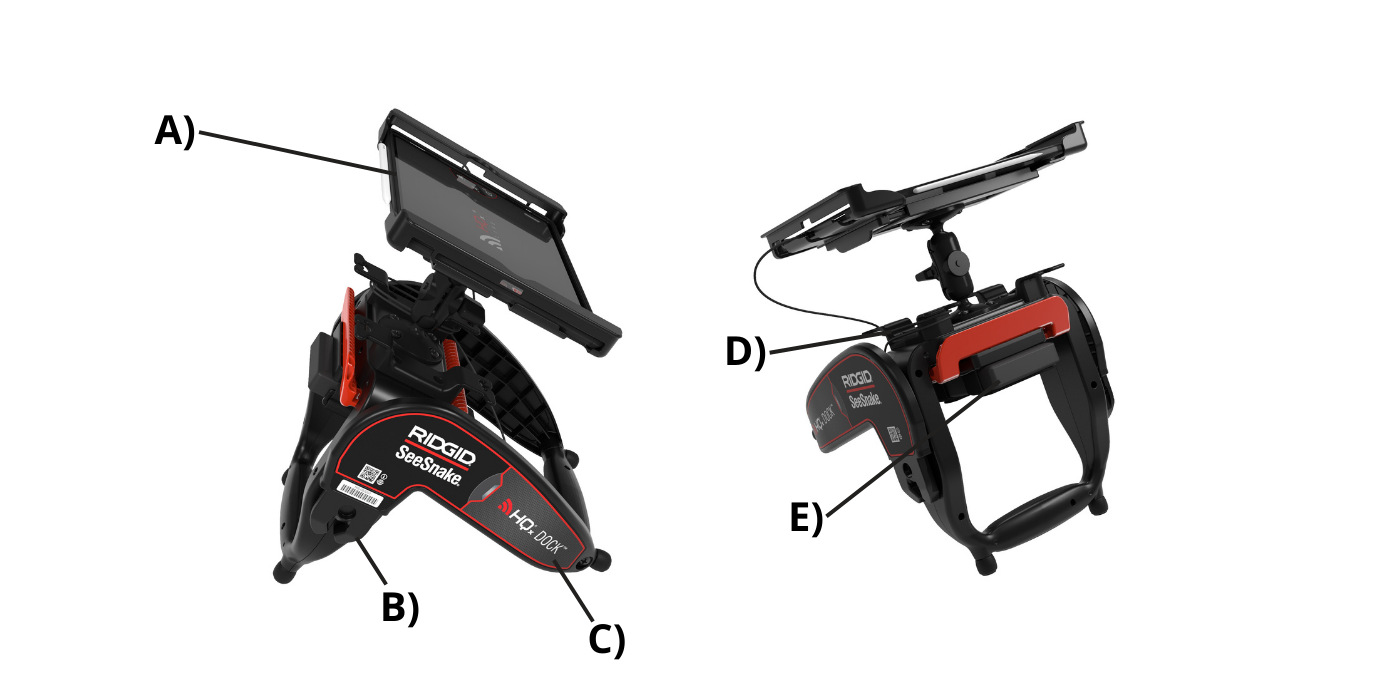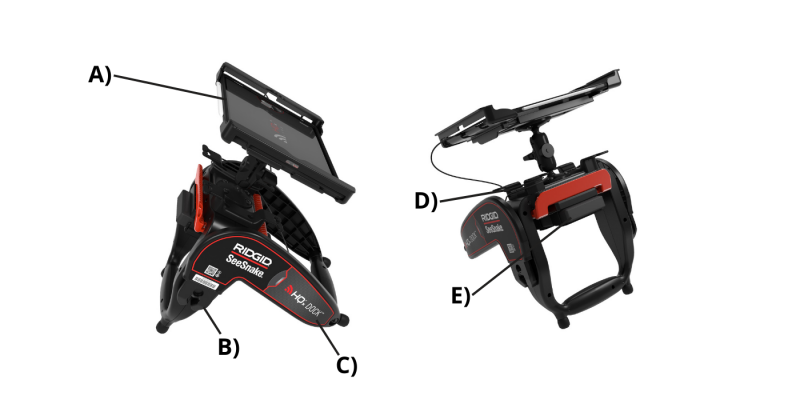 | Label | Description |
| --- | --- |
| A)  | Tablet Holder |
| B)  | Docking Joint |
| C)  | Kick Stand |
| D)  | Cord Wrap |
| E)  | Power Bank Fasteners |
Insert the tablet into the holder, pressing the edge of the tablet against the side with the extension tab. The holder will extend to accommodate the tablet.
To release, pull the extension tab outwards to extend the holder and remove the tablet.


| Label | Description |
| --- | --- |
| A)  | Extension Tab |
| B)  | Viewing Adjustment Knob |

To adjust the viewing angle of the tablet, twist the viewing adjustment knob counterclockwise to loosen the pivoting arm. The holder may be rotated 360°. Twist the knob clockwise to tighten the arm into place.
Viewing System
The HQx Dock's position can be adjusted to create a desired viewing angle. Grasp the frame and rotate the kickstand to adjust the viewing angle.