Manage Google Permissions And Authorization For HQ
You can now upload videos to YouTube and email links to the videos using Gmail, all from within the HQ software.
You must first authorize HQ to access your Google account for YouTube and Gmail.
You can also de-authorize HQ to access Google. This is helpful if you have multiple Google accounts and need to switch between them.
 When you are in the video playback window of HQ and select the YouTube video upload button for the first time, it will take you to the Google authorize screen where you give permission to allow HQ to access your account for uploading.
Once you are on the Google authorization page, select the "Allow" button and HQ should now be able to upload to YouTube. Your YouTube video upload may start automatically once this is done.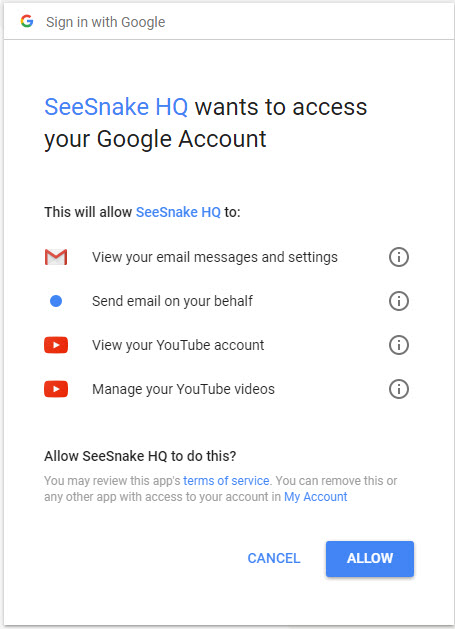 You can also authorize Google manually by selecting HQ settings from the top right corner of HQ, selecting accounts, and selecting the Authorize button.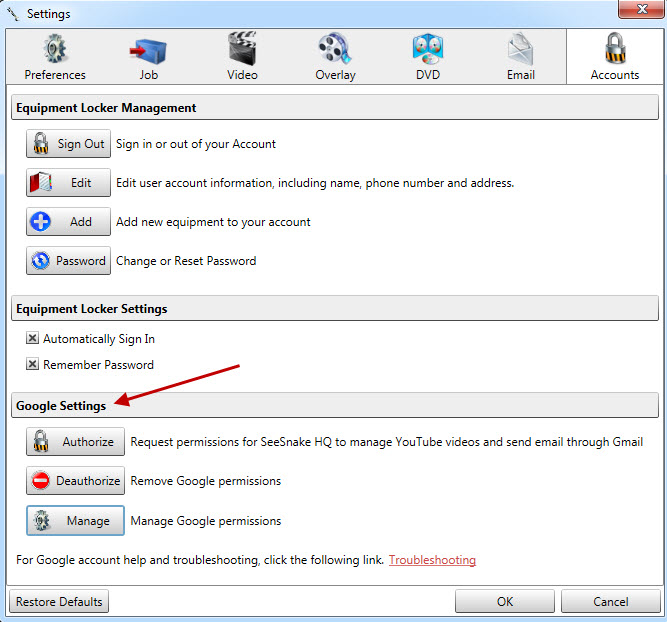 To remove permissions for HQ YouTube uploading or select a different Google account to use for YouTube uploads, you can select the Deauthorize button in the HQ settings.
This will take you to the Google page where you would select Remove. You must do this before you can authorize a different Google account.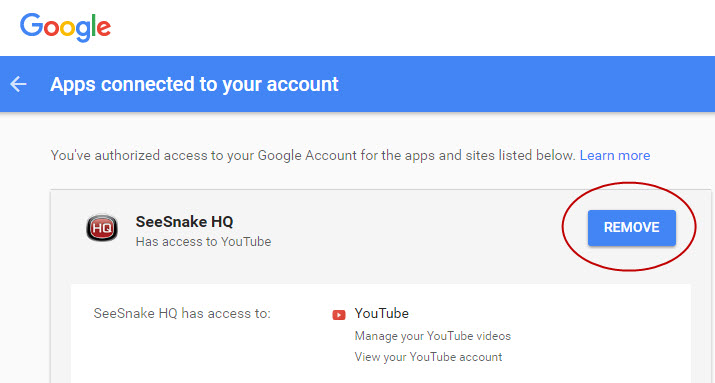 To add a different Google account for YouTube uploading, select Authorize in HQ settings, and it will take you to the Google authorization page explained in previous steps.
Select the Manage Button in the HQ Accounts Settings to be taken to the Google page that shows if HQ has authorization for your Google account.
*NOTE: The authorization process may change as Google updates these steps, therefore the information shown above may appear slightly different for each user.