Clamshell Reel Kickstand Instructions
Follow these instructions to learn how to set up your kickstand for the RIDGID® SeeSnake® microDrain™, micoReel™, and nanoReel™ systems.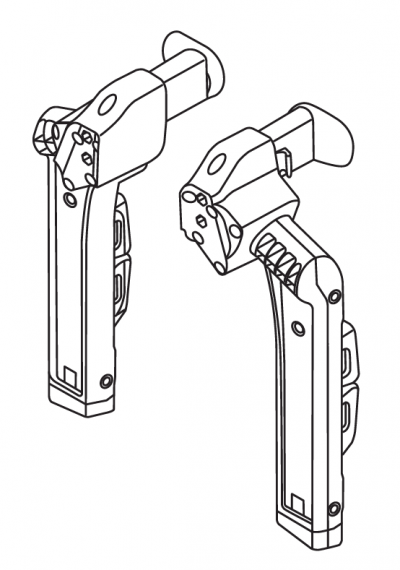 1x Kickstand
4x spacers

4x 2.5" screws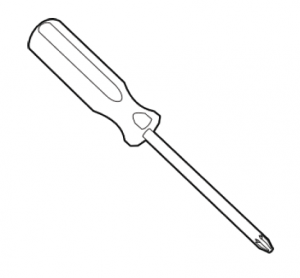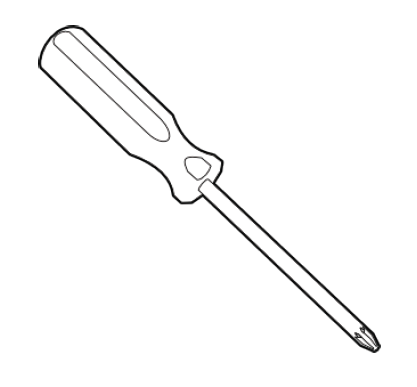 1x #2 Phillips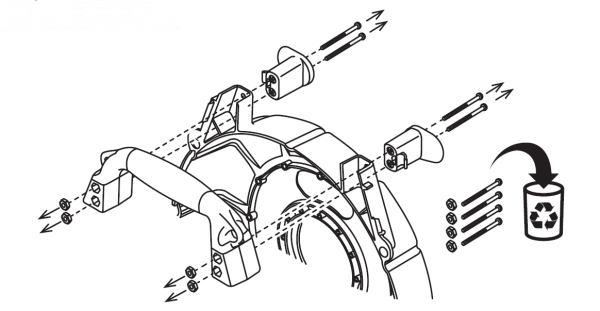 Remove screws and washers from carry handle, then remove carry handle.
Note: If disposing of screws and washers please do so properly.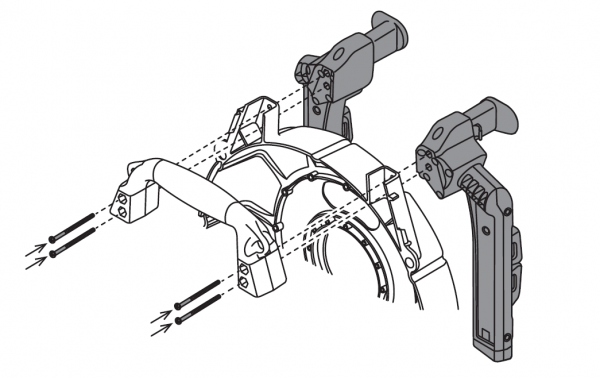 Insert spacers into carry handle. Thread screws through carry handle, drum frame, and into kick stand. Screw into place.