The RIDGID® SeekTech® SR‑24 receiver gives utility locating professionals the information they need to confidently determine the position of underground utilities.
The Omnidirectional antenna system measures electromagnetic signals and calculates the signal's orientation strength, depth, and degree of distortion or interference. The display and the multidimensional audio and visual cues give you a locating experience that is immediately intuitive.
Built on the trusted and time tested SR‑20 platform, the SR‑24 has integrated GPS and Bluetooth technology, giving a real-time stream of data to Bluetooth enabled devices, including smart phones, tablets, and high precision GPS instruments.
The SR-24 is also compatible with HQ, the free inspection and job report software that you can use to update the software on the SR-24, as well as other SeeSnake and SeekTech equipment.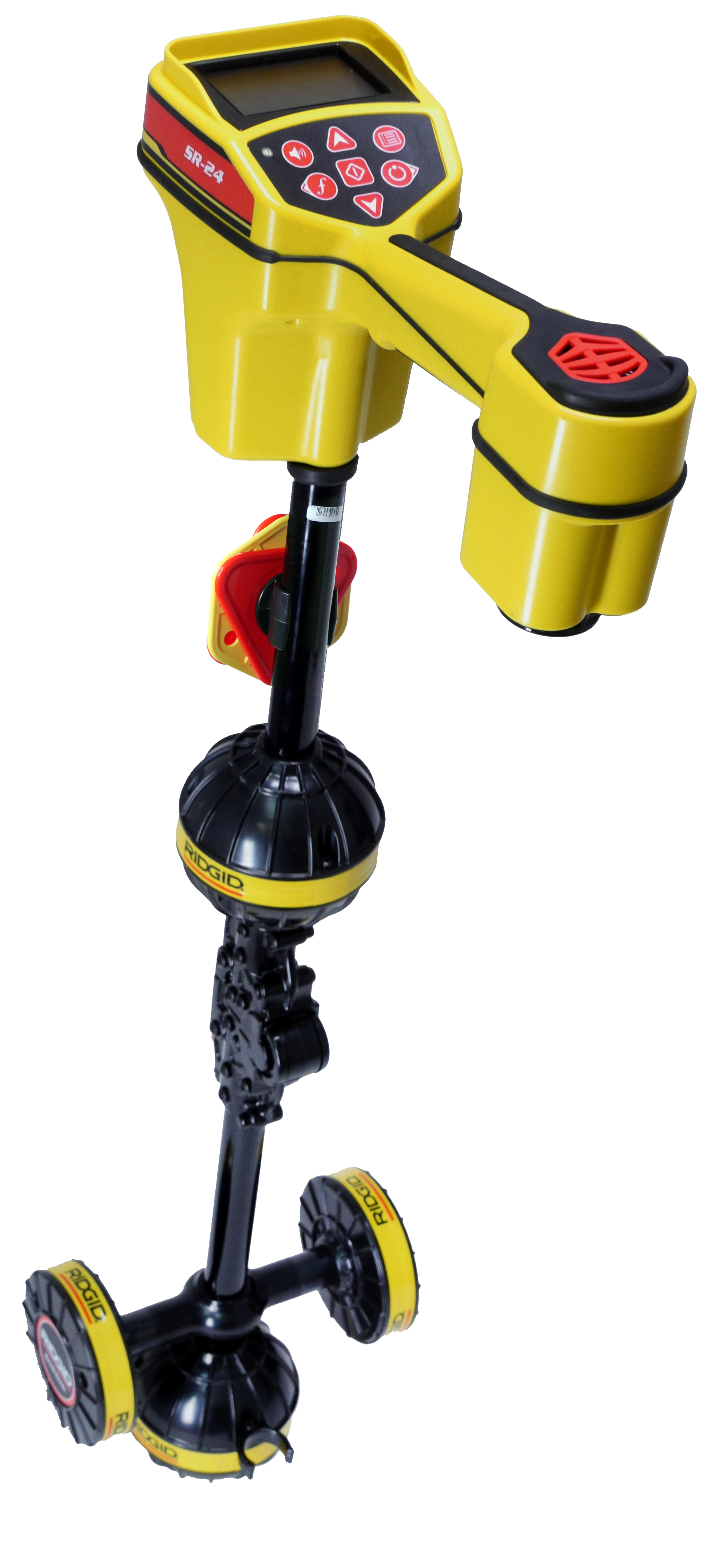 Check out our SeekTech SR-24 videos to learn more. Click on the playlist icon in the top right to browse:
In all modes, if the sound level reaches its maximum frequency range (pitch), it re-scales to the middle of its frequency range. The modulation of frequency is used to indicate signal strength.
Line Trace Modes
The SR‑24 emits sounds related to the estimated position of the utility. If the utility's estimated position is on the left side of the receiver, you will hear a warbling sound. If the utility's estimated position is on the right side of the receiver, you will hear the same warbling sound plus short clicks.
In Active Line Trace Mode and Passive Line Trace Mode, the SR‑24 emits a higher pitch as it approaches the target. The rising pitch indicates an increasingly strong Signal Strength.
When local conditions distort the shape of the signal field, the Tracing Line is fuzzy and the audio contains static. The degree of fuzziness and the amount of static in the audio reflect the amount of distortion detected in the signal field.
Sonde Mode
In Sonde Mode, the pitch rises and falls relative to changes in the Signal Strength. As the SR‑24 moves away from the Sonde, the pitch falls. As the SR‑24 moves closer to the Sonde, the pitch rises.