Introducing Digital Self-Leveling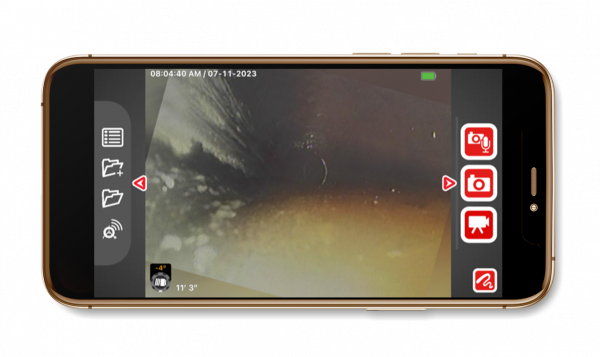 Screenshot of digital self-leveling in action on the HQx Live app. Some image cropping occurs during leveling, which are blurred within the app or blacked out on the monitors.
What is Digital Self-Leveling?
Digital self-leveling is our latest advancement in pipe inspection technology. It offers the smoothest in-pipe leveling experience currently available in the industry.
Which SeeSnake Camera Reels Have Digital Self-Leveling?
Digital self-leveling is currently exclusive to the RIDGID SeeSnake Mini Pro. The Mini Pro is compatible with all CSx TruSense-capable monitors as well as the CSx Via mobile inspection device.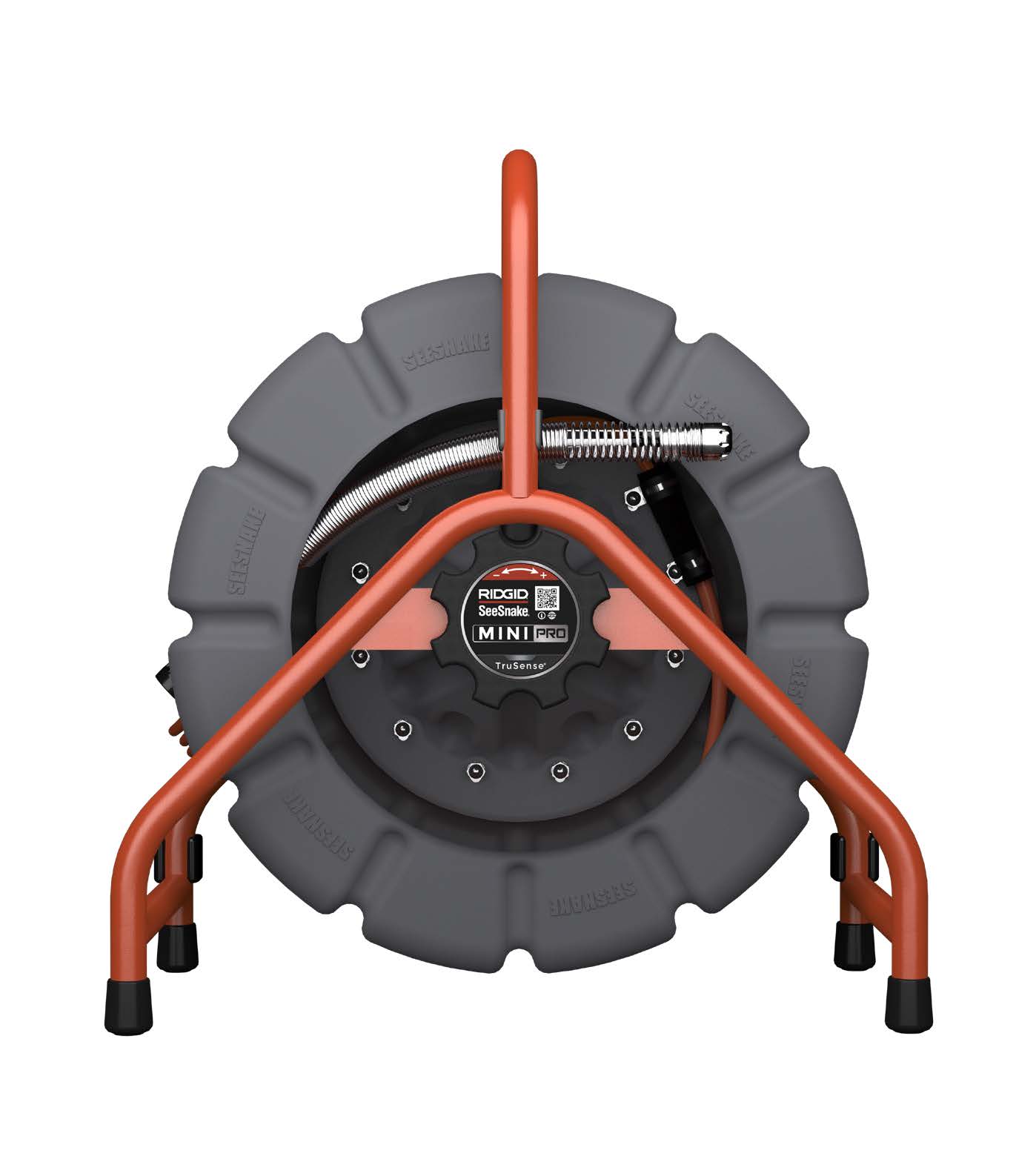 Digital Self-Leveling Advantages
When comparing digital self-leveling (DSL) cameras to traditional mechanically-leveling cameras, there are several factors to consider. DSL cameras, which have no moving parts, offer the smoothest in-pipe leveling experience with a consistently level and upright image. Furthermore, the absence of mechanical components allows for a smaller camera head, enhancing maneuverability within the pipe; the Mini Pro is a compact 18 mm [0.7" long], allowing it to navigate 90° bends further downpipe. Lastly, DSL cameras require less servicing in the long run due to fewer moving parts.
To Summarize, What Is Digital Self-Leveling and What Are Its Advantages?
DSL offers the smoothest in-pipe viewing experience in the industry.
With fewer moving parts enabling a smaller 18 mm camera head you get more maneuverability with a constantly upright view.
Fewer moving parts also contribute to increased durability and less maintenance in the long run.