Video Playback
RIDGID® SeeSnake® CSx digital reporting monitors let you play back your recorded videos. You can fast-forward or rewind the video during playback.
If you are unable to fast-forward or rewind your recorded videos, click here to update your monitor's software.
Steps
Press the left arrow key to open the left Quick Access menu.
 Select Preview job.

The job list will appear if a job is not open. Hover over the job you would like to preview and press the right arrow key, then select Preview job.

Select the video you want to play.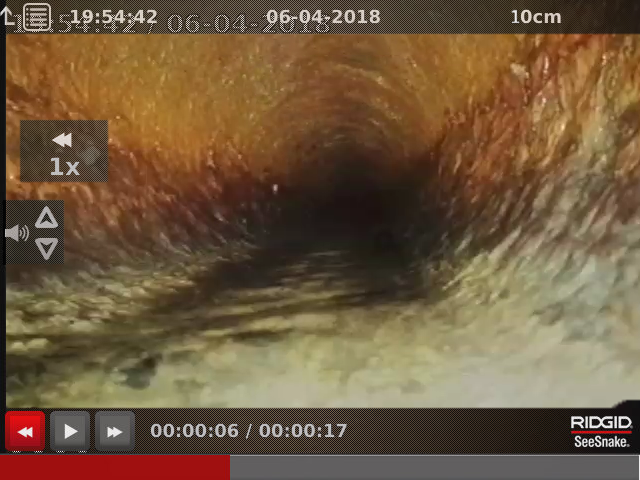 Controls
| Key | Alternative Key (CS65x) | Function |
| --- | --- | --- |
| |     | Play/pause. |
| | | Fast-forward. Continue pressing to increase the fast-forward speed. |
| | | Rewind. Continue pressing to increase the rewind speed. |
|   | | Increase/decrease the volume. |