Steps
Before beginning, ensure that the reel is not plugged into a SeeSnake monitor.
Remove the four screws that attach the body of the CountPlus container to the top and remove the container.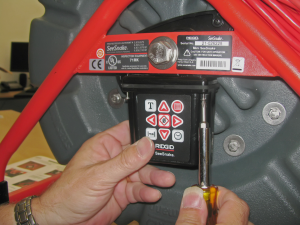 Slide the battery out of the clip. The battery is located on the left side of the CountPlus behind the circuit board.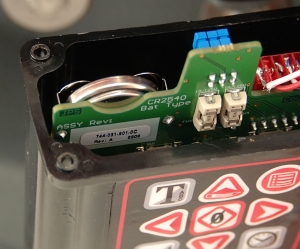 Replace the battery, making sure the positive end faces the bottom of the clip.