How to Connect
HQx Live

to a

SeeSnake CSx

Series Monitor —

iOS
Stream Inspection Media Directly to Your Mobile Device
HQx Live is a mobile app that works with a SeeSnake® CSx Via, CS65xr, CS65x, CS6x, CS6xPak, CS6x Versa, or CS12x monitor to share your inspection with your customers. Available on iOS™, HQx Live allows you to stream your live video directly to a mobile device when connected over Wi-Fi.
Features
Stream live video on a mobile device (over Wi-Fi connection)
Capture and share photos,

PhotoTalk™

media, and videos
Remotely control monitor functions, such as adjusting camera brightness and enabling/disabling the sonde

Note: LED brightness cannot be adjusted remotely with the CSx Via

Keep your monitor up to date with wireless over-the-air updating

Device Connection
Ensure Wi-Fi and Bluetooth are enabled on both your CSx device and your iOS device.
Open the list of available devices by tapping the Connection icon in the left Quick Access Menu.
Select the name of the device to connect to.
Note: iOS 14 has a new change that requires apps to request permission for "accessing the local network." If on iOS 14 you may prompted to enable this permission.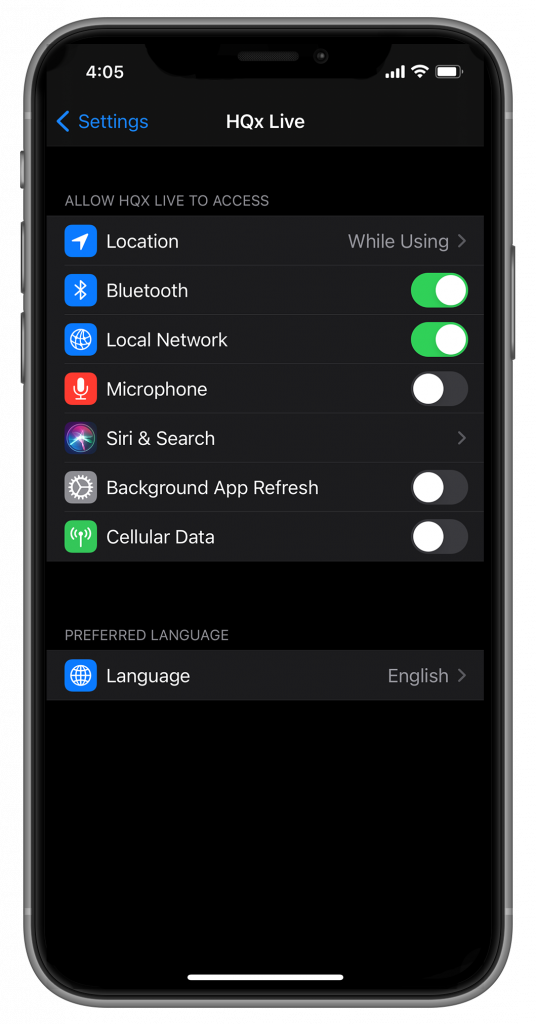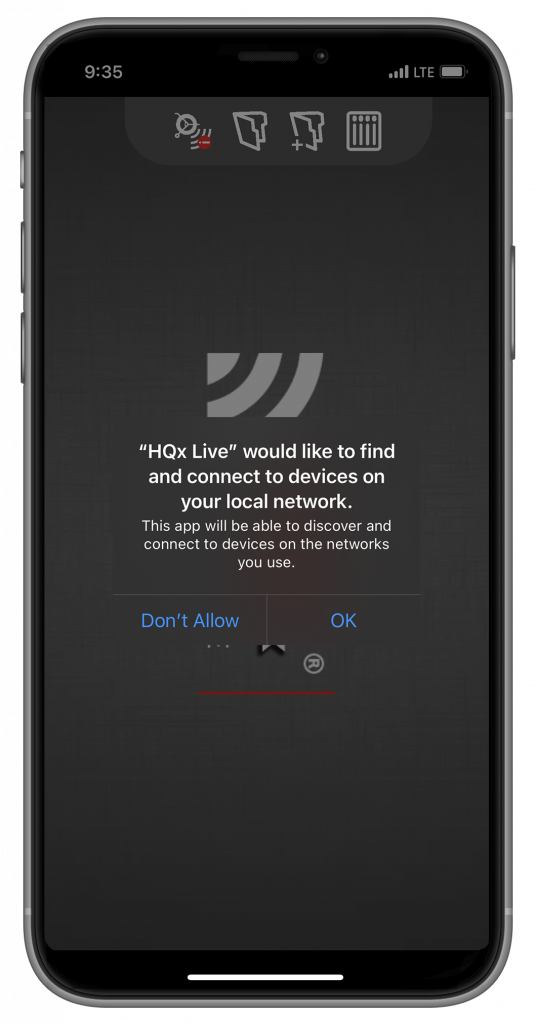 To add another device, open the Device List and select Manage Devices.