Basic Inspections with a
SeeSnake CSx

Monitor

This article describes the steps of a basic pipe inspection using a CSx monitor.
Steps
Connect the

CSx

monitor to a See­Snake® camera reel with the system cable.
Press the power key.
Carefully put the camera into the pipe. Protect the push cable from sharp edges at the pipe entrance.
Push the camera through the pipe and observe the display.
Depending on the requirements for the job, you may want to include one or more of the following:
Capture media.
Take a temporary segment distance measurement.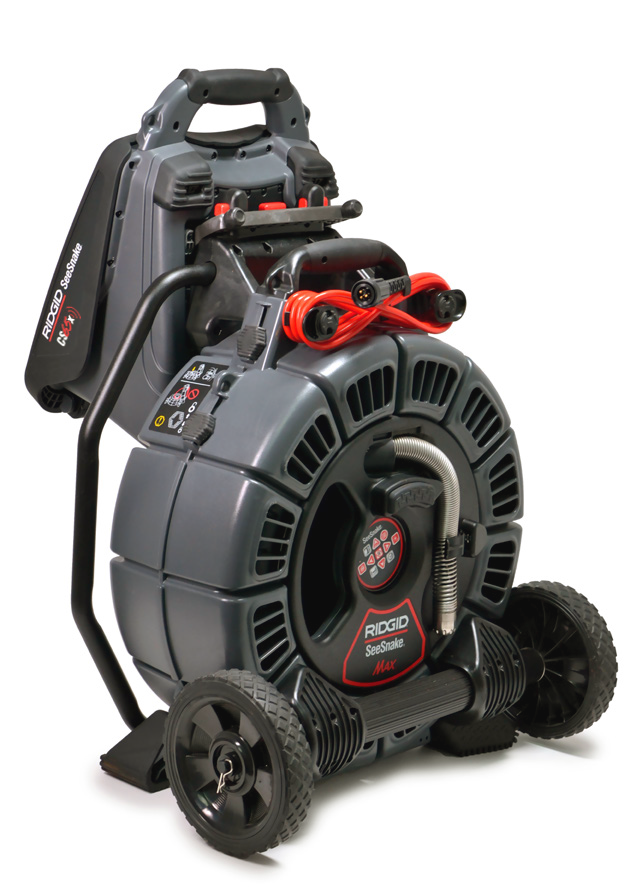 How to add company information to jobs and adjust system settings on the SeeSnake CS6x and CS6x Pak.
Take your reports even further with customized editing available in HQ Software for Windows.
How to capture PhotoTalk media on CSx Wi-Fi enabled monitors, the CS65, and the HQx Live mobile app.
Get started on using the new Bluetooth and Wi-Fi enabled SeeSnake CS65x digital reporting monitor.
Watch product highlights for the new RIDGID® SeeSnake® CS65x Wi-Fi enabled reporting monitor.
Learn how to record Autolog video, a compressed video format that leaves you more room for additional media.