Steps
Connect your

CSx

monitor to a

SeeSnake

camera reel.
Connect

HQx Live

to the monitor over Wi-Fi. Learn how.
Tap Camera options to switch between your mobile device's rear-facing camera, front-facing camera, and the camera reel.
When you've switched to the camera reel, footage from your

CSx

monitor displays on your mobile device's screen. You can now capture media directly onto your mobile device.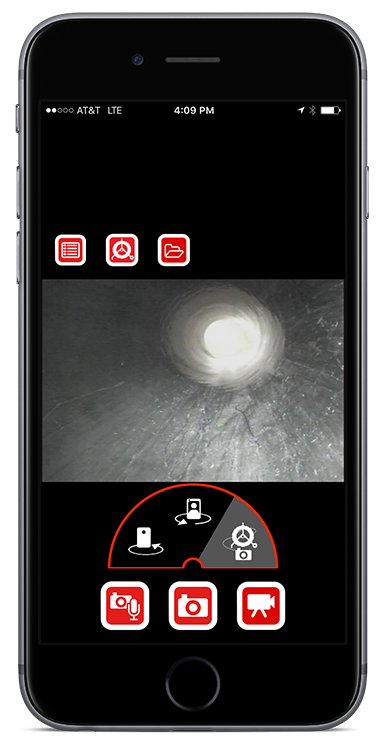 How to capture PhotoTalk media on CSx Wi-Fi enabled monitors, the CS65, and the HQx Live mobile app.
How to capture and share media wirelessly through the HQx Live app.
Learn about connecting a CSx monitor to an Android device.
Using the Camera Reel controls on HQx Live during an inspection.
Learn how to create, edit, and delete jobs in the HQx Live mobile app for SeeSnake CSx Wi-Fi enabled inspection monitors.