SeeSnake CS65

Support

Download Manual

Software Revision History
The SeeSnake® CS65 digital reporting monitor generates professional, high-quality multimedia reports for every inspection, eliminating time consuming post-processing. The CS65 features a user-replaceable 1 TB hard drive and dual USB ports so you can record to multiple devices simultaneously, bypassing the extra steps of loading media and editing jobs on a PC after the fact.
The CS65 automatically records everything to the internal hard drive ensuring that you always have a copy and record of your inspections. With its dual recording capability you have a copy for yourself and up to 2 copies saved on USB drives to give to customers or import into the free HQ Software.
The CS65 is easy to use in even the most demanding work environments. The built-in splash-proof keyboard means that, in addition to adding notes to captures and recordings, you can quickly enter your company's contact information, job location, and customer details into reports. Easily view captured media and reports on the 165 mm [6.5 in] daylight-viewable screen. Do more inspections in less time with one-touch recording and automatic report generation.
Ready for an upgrade? Learn about the CS65x Wi-Fi enabled digital reporting monitor.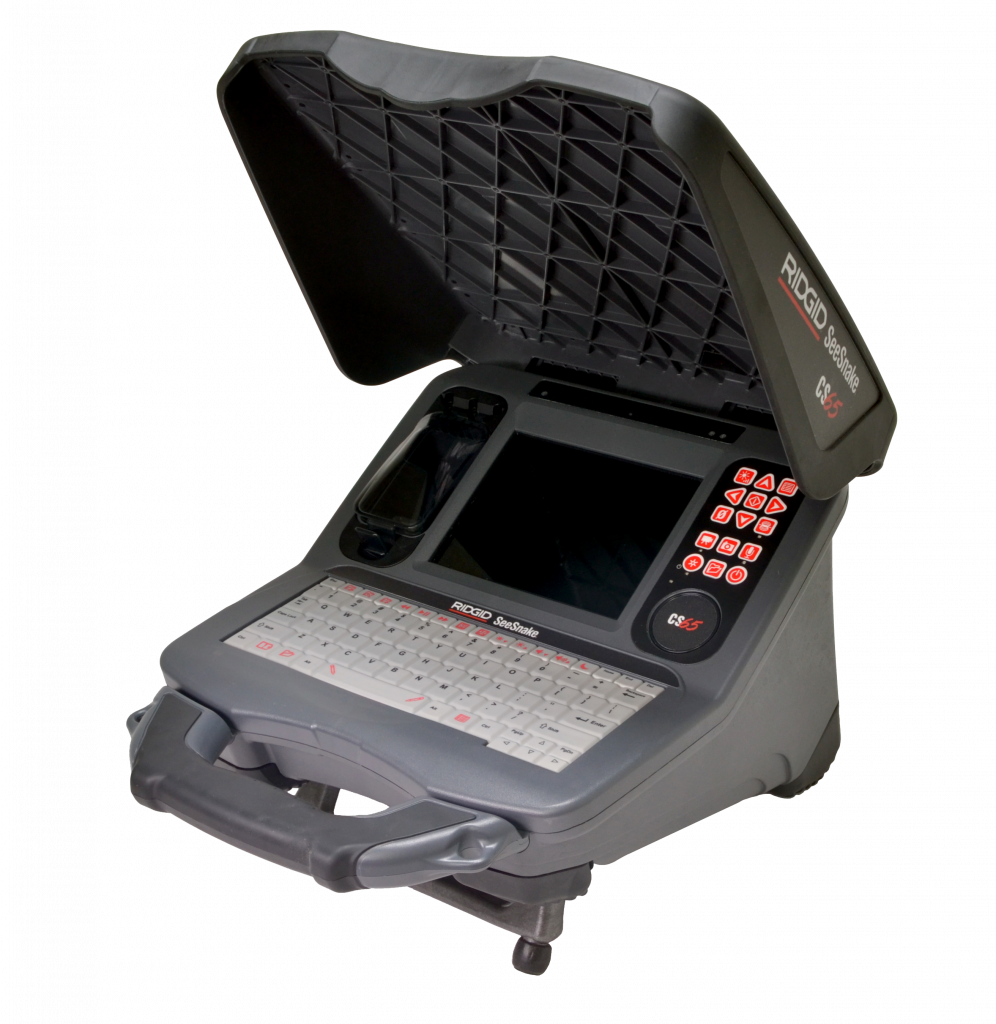 Learn how to record Autolog video, a compressed video format that leaves you more room for additional media.
How to save default inspector information to a RIDGID SeeSnake inspection monitor so you can quickly add it to reports.
Learn how to clean the components of a RIDGID SeeSnake Standard or Mini camera reel.
How to enter custom text that displays on a SeeSnake monitor screen and captured media.
How to quickly create and distribute inspection reports while on the job with a RIDGID SeeSnake monitor.
Learn how to install a camera onto a SeeSnake camera reel.
How to locate the path of a pipe by line tracing the push cable using a SeeSnake camera reel and monitor.
How to install and remove pipe guides on a RIDGID SeeSnake camera system.
Learn how to remove a camera from a RIDGID SeeSnake camera reel.
Best practices for using a RIDGID SeeSnake camera reel to increase the effectiveness of your equipment.
Watch this video to learn tips and tricks on getting the most out of your SeeSnake camera reel during a pipe inspection.
Finding points of interest in a pipe by locating the integrated sonde in a SeeSnake camera reel.