Updating
SeeSnake

Software

This article describes how to update the software on all RIDGID® SeeSnake® pipe inspection monitors.

Critical and routine software updates for all SeeSnake monitors are released through HQ Software. Some monitors can be updated manually through direct download.

You need a USB drive to update. The drive must have FAT32 formatting, 2 GB of available space, and a capacity less than 32 GB.
1. Open HQ on a PC.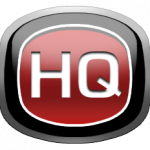 Click here if you don't have HQ installed.
2. Click the Update button in the top-right corner and select the product.
3. Follow the steps in HQ.
1. Insert a USB drive into the computer.
The drive must have FAT32 formatting, 2 GB of available space, and a capacity less than 32 GB.
2. Click the button to download the latest software update.
3. Extract the contents of the ZIP file into the root directory of the inserted USB.
4. Safely eject the USB drive from the computer and insert it into your monitor.
5. Power on the monitor and follow the on-screen prompts.
The process will take several minutes and the monitor reboots several times. The monitor alerts you when installation is complete.
How to add company information to jobs and adjust system settings on the SeeSnake CS6x and CS6x Pak.
Take your reports even further with customized editing available in HQ Software for Windows.
How to capture PhotoTalk media on CSx Wi-Fi enabled monitors, the CS65, and the HQx Live mobile app.
Get started on using the new Bluetooth and Wi-Fi enabled SeeSnake CS65x digital reporting monitor.
Watch product highlights for the new RIDGID® SeeSnake® CS65x Wi-Fi enabled reporting monitor.
Learn how to record Autolog video, a compressed video format that leaves you more room for additional media.
How to save default inspector information to a RIDGID SeeSnake inspection monitor so you can quickly add it to reports.
Overview of performing a basic pipe inspection with a SeeSnake CSx Wi-Fi enabled monitor.
How to capture and share media wirelessly through the HQx Live app.
How to take photos, capture PhotoTalk™ media, and record standard and Autolog video on the SeeSnake CS12x Wi-Fi enabled inspection monitor.
How to capture photos, PhotoTalk media, standard video, and Autolog video on the CS65x.
Capturing media, including photos, PhotoTalk images, Autolog video, and standard video on your CS6x or CS6x Pak.
Learn about connecting a CSx monitor to an Android device.