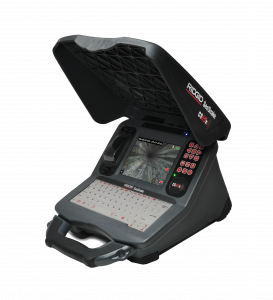 What's New — Version 1283
Introducing Quick Access Menus
SeeSnake CSx monitors with Version 1283 include new Quick Access menus. Now, CSx users can quickly perform common tasks like previewing a job or rotating the monitor's image — all from the monitor's main interface.
Video Playback Options
Video playback on CSx monitors now includes the ability to fast-forward and rewind, letting you find points of interest in recorded video more quickly.