When connected to a SeeSnake CSx series device, APX reels flip your onscreen image as the camera rotates through the pipe, ensuring your image remains oriented upright. An on-screen icon indicates the vertical orientation with respect to the image.
CSx Via Settings
When connecting a SeeSnake CSx Via to the HQx Live application, the auto image flip feature can be turned on/off within the application's menu.
To enable/disable auto image flip:
1. Open the devices menu.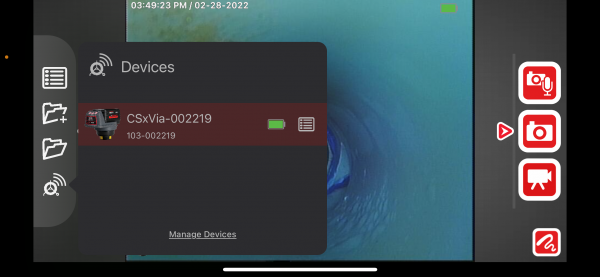 2: Scroll down to TruSense settings.
3. Tap Camera details -> Auto image flip -> On/Off.