Connecting your CSx Via to SeeSnake HQ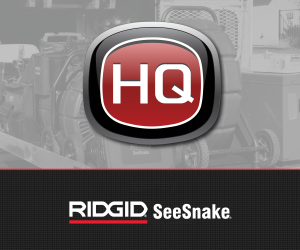 Before attempting to connect, ensure that both Bluetooth and Wi-Fi are enabled on your device and that your CSx Via is installed and powered on. 
Connecting to SeeSnake HQ
Open your device's Wi-Fi settings. 
Select CSx Via in the list of available connections that appears. 
Open HQ and create a new job.  
Under the Live Video tab, select Connections and choose CSx Via.
Once connected, you can stream, capture, and share media with HQ.  
Wi-Fi Connectivity LEDs
| Status | LED |
| --- | --- |
| Wi-Fi booting | Wi-Fi LED flashes rapidly |
| Wi-Fi ready | Wi-Fi LED flashes steadily |
| Wi-Fi connected | Wi-Fi LED solid |
Online Support 
For support and additional information about using SeeSnake HQ, visit our support page.