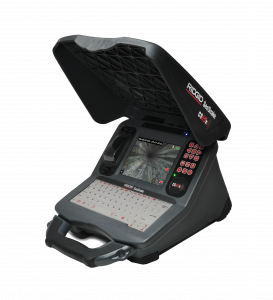 What's New — Version 1306
---
Black and White Camera Support
Version 1306 for SeeSnake CSx monitors allows SeeSnake black and white camera models to work with all CSx monitors.
Introducing New Display Settings – Version 1303 and Up
SeeSnake CSx monitors with version 1303 offer users additional control over their monitor's display. Now, you can adjust settings such as hue and saturation to set up the viewing experience that works for you.

Customize display settings to change the look of your monitor's screen.